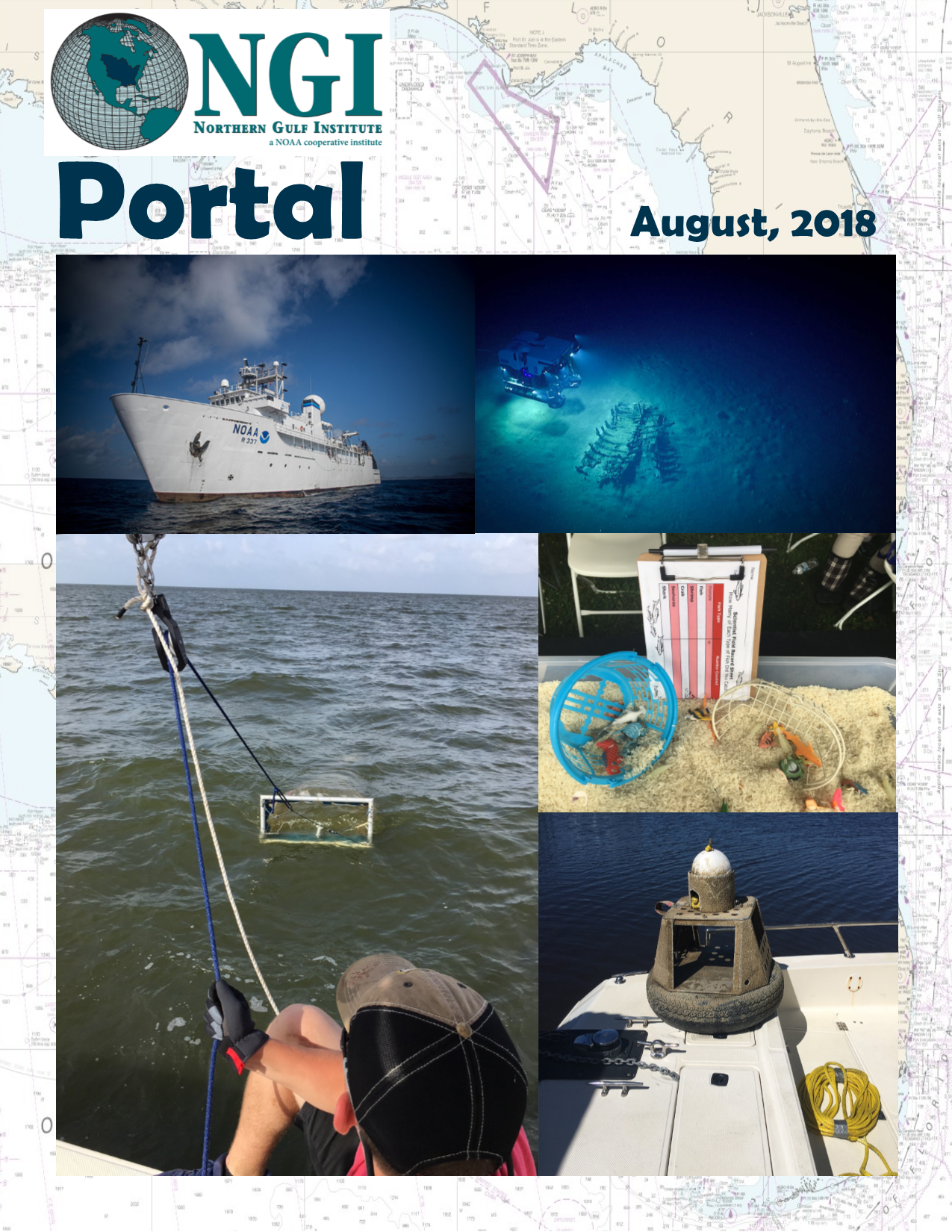 Summer 2018 Issue
August 1, 2018
FSU Center for Ocean-Atmospheric Prediction Studies (COAPS) Welcomes Campers from the Oasis Center's "Girls Can Do Anything" Camp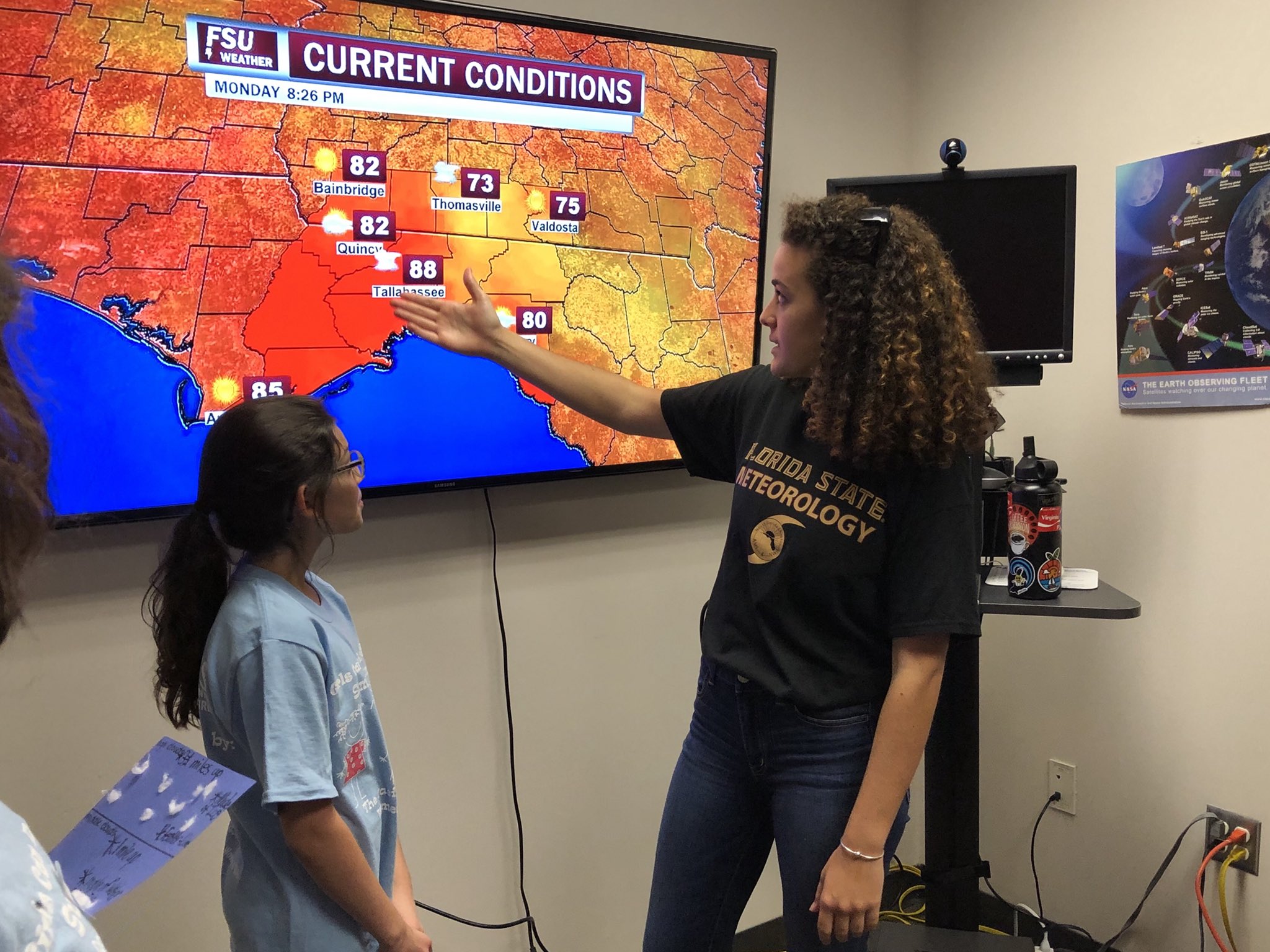 In what has become an annual outreach tradition, the FSU Center for Ocean-Atmospheric Prediction Studies (COAPS) welcomed more than two dozen campers from the Oasis Center's "Girls Can Do Anything" camp this July. A series of activity stations designed to introduce the girls to weather and climate were set up and manned by COAPS research scientists and students.
Through hands-on demonstrations, the campers learned about working with wind, keeping an eye on hurricanes, and all about clouds. They also had the opportunity to be an on-camera weather broadcaster thanks to the FSU Weather Team, a student-produced weather station. And finally, campers learned about pseudo-coding and what it takes to program computers using COAPS' Lego EV3 robot, Ada.
Hosting student groups is a wonderful way to introduce and excite kids about science and technology!
Watch YouTube Video of "Girls Can do Anything"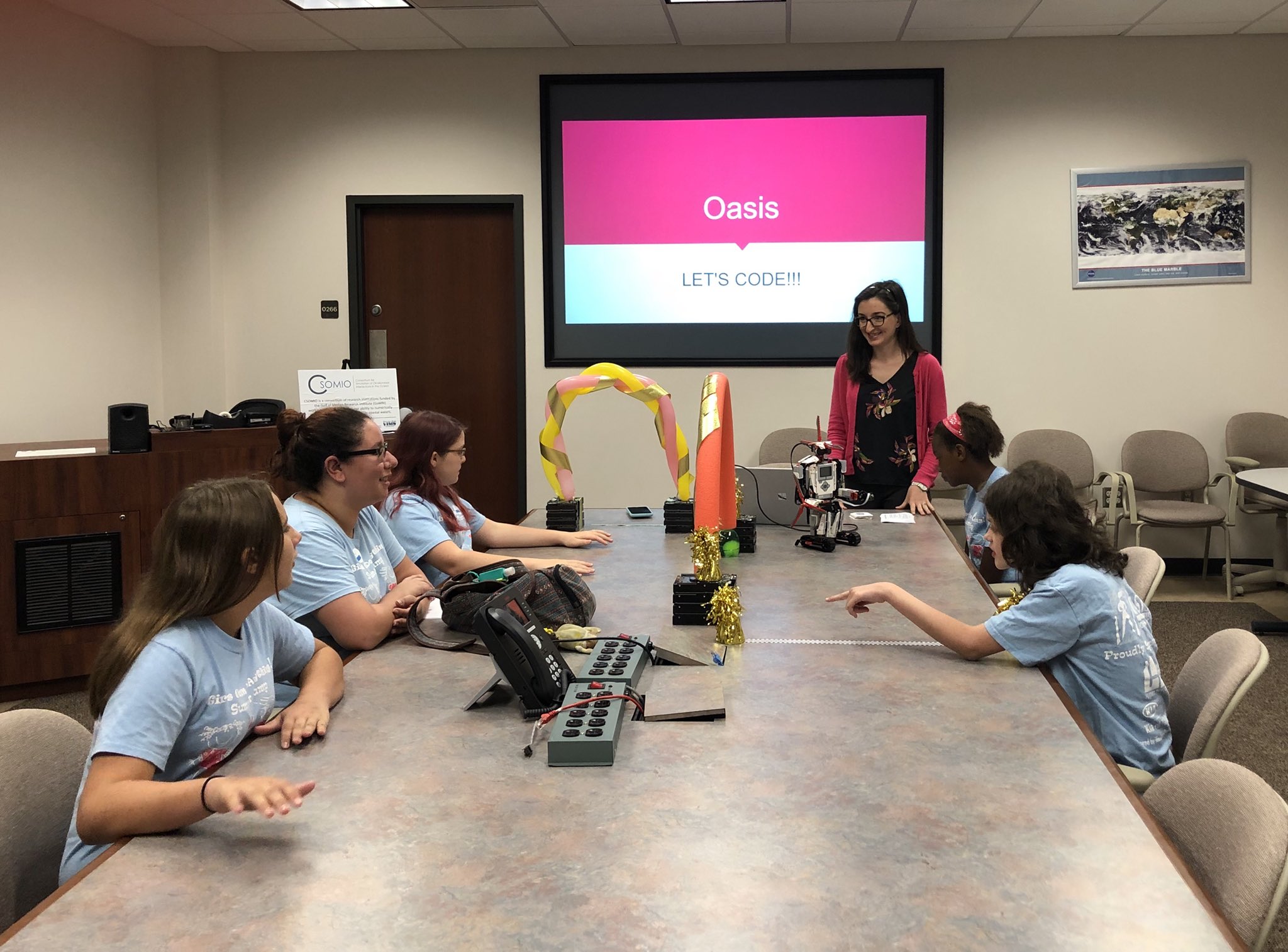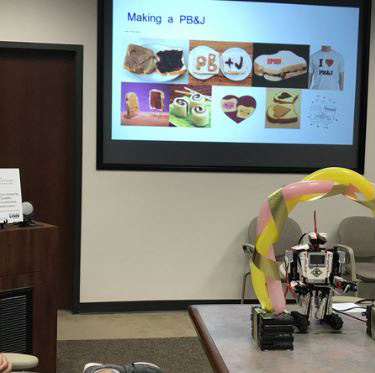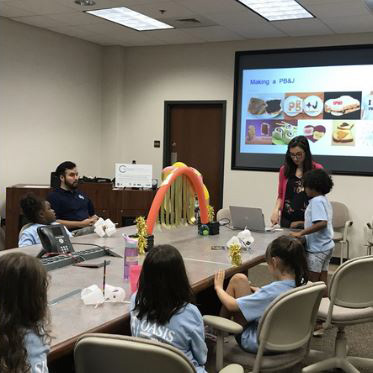 Also In this Issue