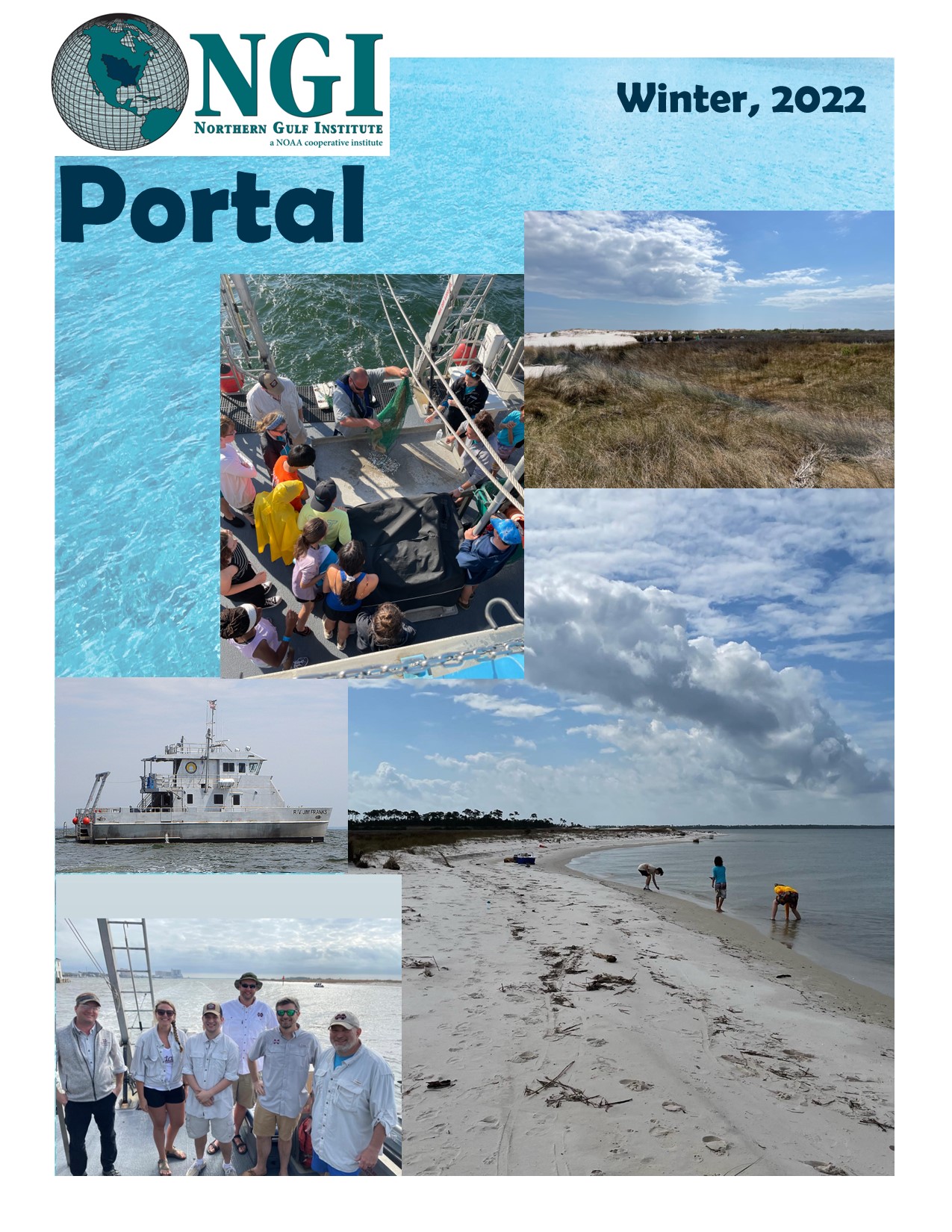 Winter, 2022 Issue
March 31, 2022
USM Gulf Coast Research Lab - Marine Education Center Summer Camp Opportunities

Sea Camp
Summer 2022 Marks Year 35 for Sea Camp!
Marine educators provide students with a rich educational experience wrapped up in lots of fun, games, and hands-on activities.
Participants explore coastal salt marshes with educators aboard the university research vessel, the Miss Peetsy B. Activities include live animal encounters with coastal wildlife and opportunities to fish, crab, seine and sieve. Students will participate in field trips appropriate for their ages, such as exploring beach habitats.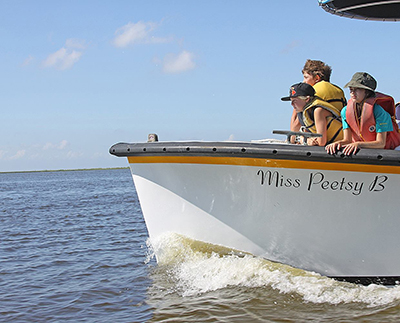 Fees
Grades 1st - 2nd — $300
Grades 3rd - 4th — $325
Grades 5th - 6th — $350
Registration requires a $100.00 non-refundable deposit.
When
June 6-10, 13-17, 27-July 1
July 11-15, 18-22, 25-29
Online Registration
Registration for Sea Camp is offered only online. Paper forms are no longer used. University faculty, staff and students receive 10% Discount on camp tuition!
For more information, contact the Marine Education Center by
email
or call 228.818.8095.
Clink Here for Summer Camps Flyer
Over the past 35 years, GCRL's Sea Camp has become a summer tradition on the Coast. Since 1989, more than 12,000 students have enjoyed this fun and educational program. During its life, Sea Camp has evolved to be more than an educational experience; it's also become a family affair. Many of today's students are the children of former Sea Campers. Other Sea Camp students have returned as staff members and then gone on to complete college degrees in marine sciences and become scientists and educators themselves.
Sea Camp is designed to foster an awareness and understanding of the coast's fragile marine and aquatic environments in children ages 6 to 13. Campers learn about coastal stewardship through both classroom and field experiences. Hands-on experience such as crabbing, fishing, seining, and sieving bring these valuable lessons to life for the campers.
This year's theme is Ultimate Survivor. On trips to local beaches and marshes, students will explore all aspects of the Gulf of Mexico and the creatures that live there. Educational art projects are used to reinforce the marine science lessons. These experiences educate children in ocean literacy and environmental stewardship, and connect them to the research conducted by GCRL.
Sea Camp was born in 1989 at GCRL's J.L. Scott Marine Education Center & Aquarium in Biloxi. The Center housed Mississippi's largest public aquarium and featured many marine educational programs. Like many other coast landmarks, the Marine Education Center was lost to the winds and waters of Hurricane Katrina in August of 2005. By the next summer, the Marine Education Center and Sea Camp had found a new home on the campus of the Gulf Coast Research Laboratory in Ocean Springs. The new location had the advantages of a large campus with live oaks, a cafeteria, a pier for fishing and learning to throw a cast net, and dozens of scientists nearby. In 2018 Sea Camp moved again with the opening of the new, state-of-the-art Marine Education Center facility at the USM Cedar Point site in Ocean Springs. The new setting along Davis Bayou in coastal Mississippi provides acres of outdoor classroom space, nature trails, kayaking, and unforgettable learning experiences for all visitors. Sea Camp continues to provide all the wonderful educational programming for which it is known.
"Sea Camp is a life-changing adventure for young people to learn about the importance of coastal Mississippi habitats and the diverse marine species found in the Gulf of Mexico. For generations now the STEM-rich summer experience has inspired future scientists, instilled a love for the outdoors, and created passionate stewards of the environment."
~ Dr. Laura Blackmon, MEC Associate Director
Also In this Issue