National Water Center Seeks to Hire Two Physical Scientists
March 26, 2021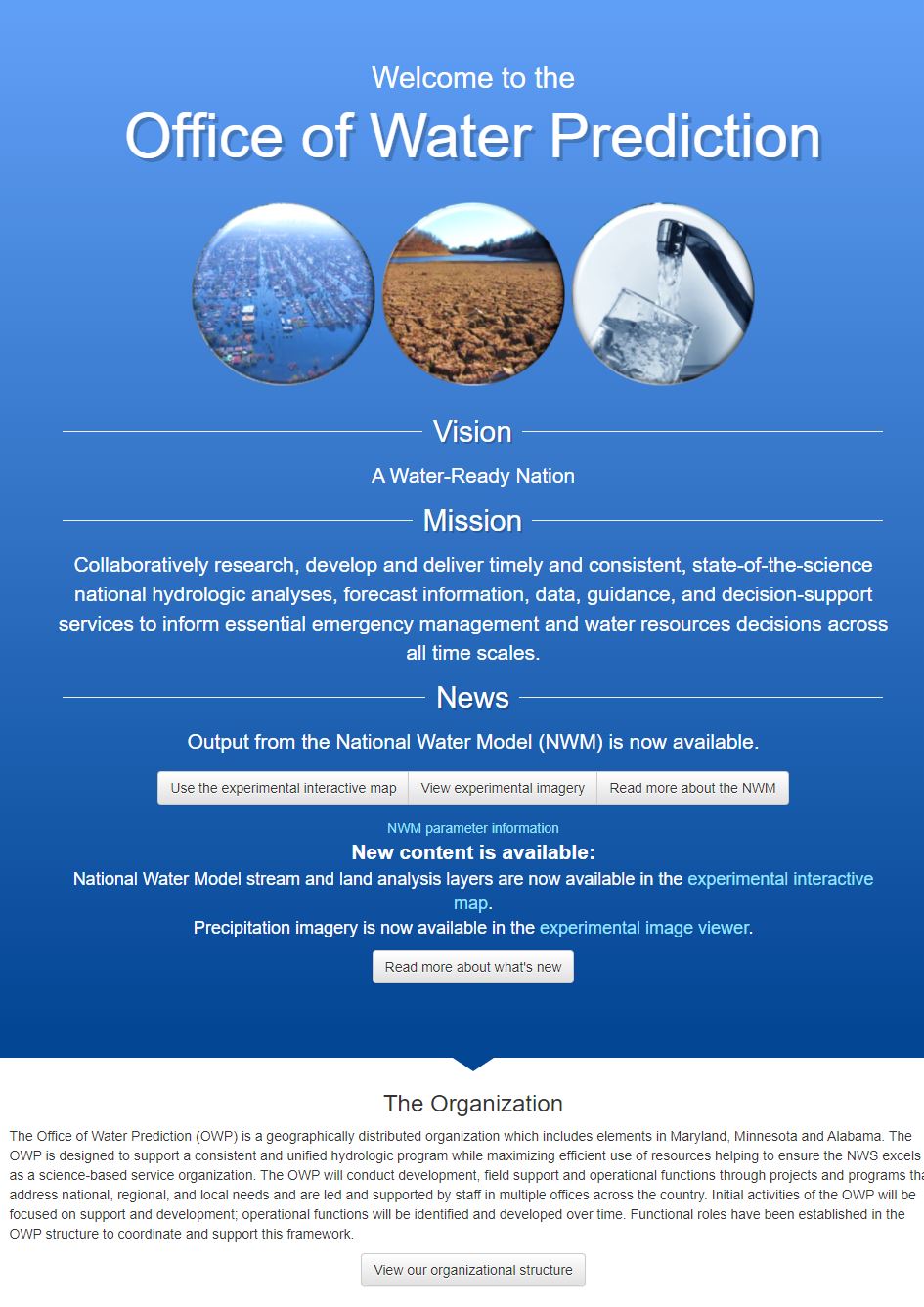 The National Water Center is seeking two Physical Scientists, GS-1301-12 that will work in the Water Prediction Operations Division reporting to Darone Jones in Tuscaloosa, Alabama.

The vacancy opens today, Friday, March 26th, 2021, and closes on Thursday, April 8th, 2021.

This position is located in the National Weather Service (NWS), Office of Water Prediction (OWP), National Water Center (NWC), Water Prediction Operations Division (WPOD), with two vacancies in Tuscaloosa, AL.

https://bit.ly/3dduk5I

The working title for this position is Geographic Information Systems Specialist. As a Geographic Information Systems Specialist, you will perform the following duties:

Serve as a specialist and technical authority in Geographic Information Systems (GIS) and related software and data platforms.

Prepare GIS datasets or services, maps, and specialized applications in support of various projects.

Work within a team to generate, maintain, and disseminate GIS datasets and web-based services.

Operate GIS software and web-based applications including using Python coding in a code repository environment.

Assist with the maintenance of documentation and user manuals for GIS datasets, workflows, and applications.