AOML Features NGI Studies on eDNA Sampling Technology and an Ocean Acidification Buffer Zone
May 12, 2022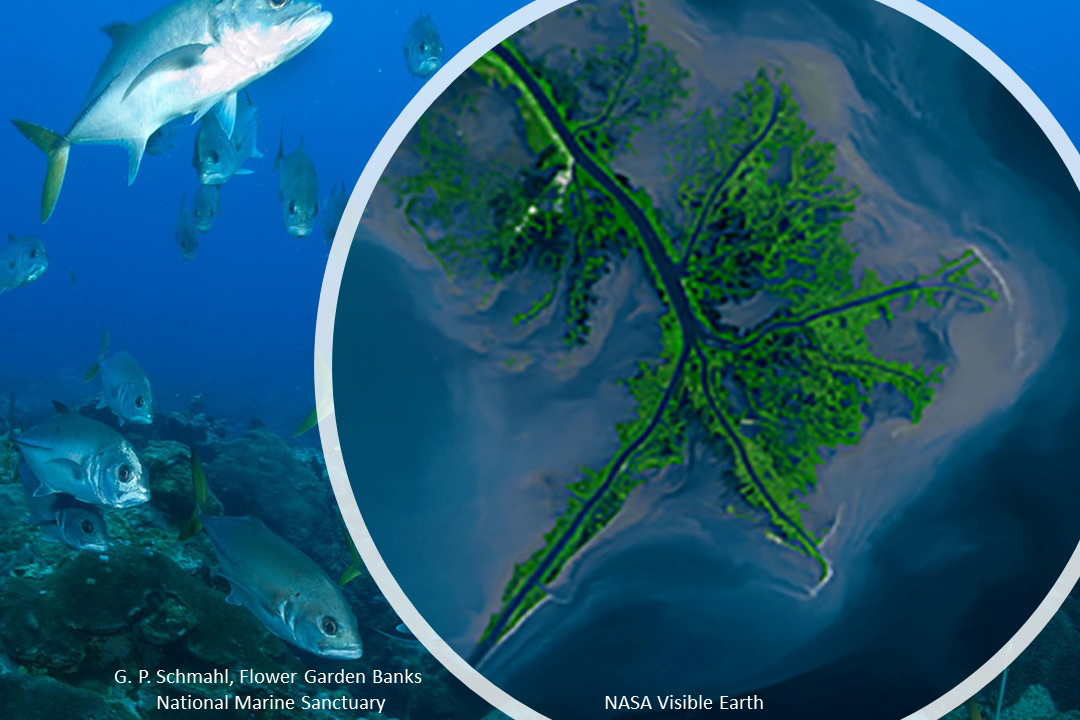 Photo submitted.
New technology and new knowledge developed by scientists at the National Oceanic and Atmospheric Administration (NOAA) and the Northern Gulf Institute (NGI) are featured in the Atlantic Oceanographic and Meteorological Laboratory (AOML)
March 2022 Keynotes newsletter
.
The new technology is a low-cost, open-source sub-surface automated environmental DNA (eDNA) sampler (SASe) that can provide a more complete picture about a site's biological profile. The SASe, which preserves the eDNA samples it collects, represents a milestone achievement as the technology went through rigorous transition processes from the laboratory to the wider scientific community.
The study
Subsurface automated samplers for eDNA (SASe) for biological monitoring and research
(Nathan Formel, Ian C. Enochs, Chris Sinigalliano, Sean R. Anderson, and Luke R. Thompson) was published in HardwareX.
Learn more about this research here.
The new knowledge is that the alkalinity of Mississippi River runoff is a key factor along the northern Gulf of Mexico in offsetting or slowing ocean acidification, a major environmental stressor that harms marine resources. This first-time finding may also give insight into carbon chemistry patterns for other U.S. coastal areas connected to rivers. The study
Increasing river alkalinity slows ocean acidification in the northern Gulf of Mexico
(Fabian A. Gomez, Rik Wanninkhof, Leticia Barbero, and Sang-Ki Lee) was published in Geophysical Research Letters.
Learn more about this research here
.
The
Northern Gulf Institute (NGI)
, a consortium of six academic institutions geographically distributed across the U.S. Gulf Coast states, is a NOAA Cooperative Institute.
By
Nilde Maggie Dannreuther
, NGI, Mississippi State University.